Sofia Hedström
is a Swedish f
ashion reporter who
blogs in one of Sweden's biggest newspapers.
She has recently written a
book
on her "shopping detox" -
about her journey
to less consumption of clothes. The recipe was basically remaking and caring of the clothes you already own instead of always hunting down the latest and disposing the items you used only two-three times.
The book seems to be full of episodes from her year of not buying clothes, plus inspiration from upcycling professionals around the world that she's met. So cool. I very much look forward to reading it and will try to find it this weekend.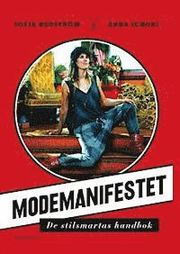 Probably only in Swedish so far. Any recommendations on similar books, blogs or other inspiration in other languages?